Science Focus
The Science of New Mexico EPSCoR
Climate change is affecting natural environments around the world. NM EPSCoR RII3 addresses a key challenge that is of worldwide significance--understanding and forecasting the effects of climate change on water supply and sources in arid regions, as well as the socioeconomic implications of these changes. The largest source of surface water in NM is the Rio Grande, which gets most of its dependable surface water supply from high elevation snowpack in its northern, mountainous headwaters region. It is critically important, therefore, for NM to understand the effects of global climate changes on its mountain sources of water.
Read More | See the Faculty Connections to NM EPSCoR Research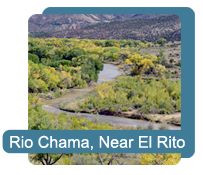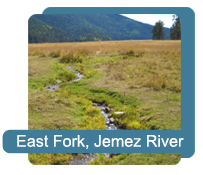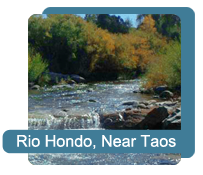 NM EPSCoR science research efforts focus on several related key questions:
How will New Mexico's water quality and quantity be affected by climate change?
How will hydrological and water quality changes due to climate change impact the citizens, industry, and ecology of New Mexico?
How can knowledge of climate change effects on New Mexico's water supply be communicated to resource managers and users to allow for mitigation and remediation?
NM EPSCoR climate science is focused on three snow-dominated watersheds in northern New Mexico:
Jemez River, especially the area within the Valles Caldera National Preserve;
Rio Hondo near Taos; and
Rio Chama near El Rito
Use the links in the left menu to find out more about each of the research focus areas of the NM EPSCoR RII3 project.