About NM EPSCoR
Read about New Mexico EPSCoR's impact on New Mexico here.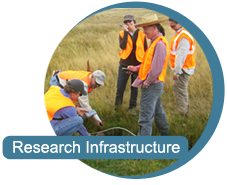 In fall 2008, NM EPSCoR was awarded $15 million in NSF funding for its Research Infrastructure and Improvement Phase 3 (RII 3) proposal: "Climate Change Impacts on New Mexico's Mountain Sources of Water." The award began September 1, 2008 and continues for 5 years. Based at the University of New Mexico (UNM), the RII3 project funds research efforts at UNM, NM State University, NM Tech, and NM Highlands University. This multi-disciplinary, multi-scale effort aims to provide the tools required for quantitative, science-driven discussion of difficult water policy options facing New Mexico in the 21st Century.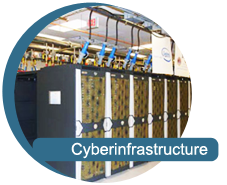 NM EPSCoR RII 3 is designed to enhance research competitiveness through investment in three strategic areas: (1) Research Infrastructure, (2) Cyberinfrastructure, and (3) Human Infrastructure. Each of these focus areas is further described under the "Research" and "Education & Outreach" tabs above. Woven throughout the NM EPSCoR project is a commitment to enhancing and supporting the diversity of the Science, Technology, Engineering and Mathematics (STEM) workforce through efforts and activities at K-12 and higher education levels.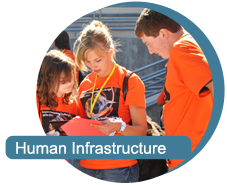 In addition to the RII 3 award, NM EPSCoR joined with the Nevada and Idaho EPSCoR projects to form a Tri-State Western Consortium that was awarded additional NSF funding to enhance each state's cyberinfrastructure to support collaborative climate research. Most recently, NM EPSCoR was awarded a third grant, "C2: Improving Broadband Connectivity for Tribal and Regional Colleges in New Mexico" and will work with Navajo Technical College, Northern NM College, and Western New Mexico College to improve bandwidth and cyber connectivity on their campuses. These improvements will increase diverse participation in research and learning at all levels and advance workforce and economic development and collaboration across institutions.
View the RII-4 Proposal Planning Page
View the NM EPSCoR RII 3 Proposal PDF